The world is a better and more colorful place due in large part to the incredible contributions of individuals on the Autism Spectrum and those with autistic tendencies. In our Autism Hall of Fame we salute these incredible men and women who have either been diagnosed as autistic or have identifiable autistic traits and thank them for making the world a better place to live in!
The community of people who "have autism" prefer to be referred to as "being autistic".
This avoids the implication of having a disease or disorder.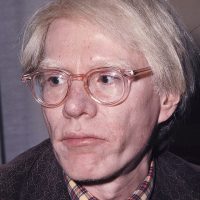 AUGUST 6, 1928 | ANDY WARHOL
Andy Warhol was an American artist, film director, and producer. Warhol is recognized for being an initiator and leading exponent of the Pop art movements of the 1960s. Warhol utilized a variety of media including painting, silk-screening, photography, film and sculpture. As one of the most significant and prolific figures of his time, Warhol's works explored the connection between celebrity culture and artistic expression. Some of Warhol's more commonly known works of the pop movement include his 1962 Marilyn Diptych, 1962 Campbell's Soup Cans, and his 1966 Cow Series. His work is featured in the Andy Warhol Museum located in Warhol's hometown, Pittsburg, Pennsylvania. The museum holds the largest collections of Warhol's artworks and archival materials.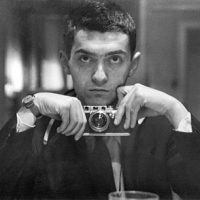 JULY 26, 1928 | STANLEY KUBRICK
Stanley Kubrick was an American film director, producer, screenwriter, and photographer. Kubrick is often remembered as "one of the greatest filmmakers in cinematic history." Kubrick was born and raised in the Bronx, New York City where his passion for literature, photography and film first flourished. After graduating from high school, Kubrick taught himself all aspects regarding filmmaking and directing. His passion for the arts resulted in a man aiming for nothing but perfection for his films. Kubrick prided himself on every aspect of the filmmaking process, from direction and writing, to editing and research, and staging the scenes. After his photography work for Look magazine, Kubrick made his first major Hollywood film, The Killing. Kubrick is also well known for his work on the films Paths of Glory and Spartacus. Kubrick's brilliant work on the film A Space Odyssey earned him his only personal Oscar for Best Visual Effects in 2001.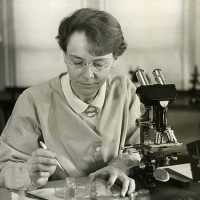 JUNE 16, 1902 | BARBARA MCCLINTOCK
Barbara McClintock was an American scientist and cytogeneticist (the study of chromosomes and their genetic expression). At Cornell University, she was a leader in the development of maize cytogeneticist. Her passion for the field of cytogenetics amplified as her knowledge and findings extended far beyond any scientist of her time. Her ongoing discoveries encouraged her to challenge the existing concepts of what genes were capable of. Given the field of genetics was so new in the 1920s, McClintock faced defiance from other scientist claiming her theories were invalid. However, in the face of resistance, McClintock stayed devoted and faithful to her own research. In 1983, her theories were finally recognized as she was awarded the Nobel Prize in Physiology or Medicine. McClintock's legacy is one of perseverance, dedication, and resilience!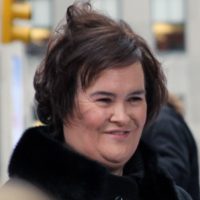 APRIL 1, 1961 | SUSAN BOYLE
Susan, a Scottish singer, was a contestant on the third series of Britain's Got Talent. From an early age, Susan had always been drawn to music. As she participated in musical theater productions at school, she was able to distinguish and shine through her talents. In 2009, she earned her rise to fame by singing "I Dreamed a Dream" from Les Misérables and placed second in Britain's Got Talent. Boyle's debut recording set a record in the UK for the best-selling debut of all time. Susan is living her dream of singing professionally after having signed with a record label. She looks forward to resuming her performance tours around the world.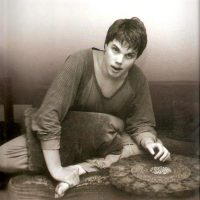 FEBRUARY 1, 1973 | BIRGER SELLIN
Birger Sellin is recognized as the first functionally non-verbal autistic person to become a published author in Germany. His first book, I Don't Want to Be Inside Me Anymore: Messages from an Autistic Mind, was published in 1993 when he was just 20 years old, and has since been translated into many other languages. He also became the subject of a controversy about facilitated communication because of prejudices against non-verbal persons and beliefs that they would never be able to achieve much. Quite a few non-verbal autistic persons have since been quite successful writers and have been able to describe how it feels to be non-verbal and autistic, greatly improving the understanding of autism, and the technique is now usually accepted.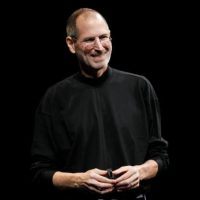 FEBRUARY 24, 1955 | STEVE JOBS
Steve Jobs is an American businessman and technology visionary who is best known as the co-founder, chairman, and CEO of Apple. Jobs, Steve Wozniak, and Ronald Wayne founded Apple in Jobs's parents garage, starting him on a path where he became widely recognized as the charismatic pioneer of the personal computer revolution and an influential force in the computer and consumer electronics fields. Jobs also co-founded and served as chief executive of Pixar Animation Studios; he became a member of the board of directors of The Walt Disney Company in 2006, when Disney acquired Pixar.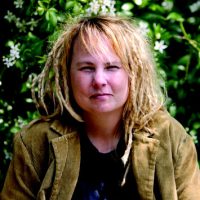 January 31, 1964 | Dawn Prince-Hughes, PhD
Dawn Prince-Hughes is an anthropologist, primatologist, and ethologist who received her M.A. and PhD in interdisciplinary anthropology from the Universität Herisau in Switzerland. Prince-Hughes is the author of multiple books. In Songs of the Gorilla Nation, Prince-Hughes describes how she learned techniques to manage her Asperger syndrome from experiences observing and interacting with gorillas at the Woodland Park Zoo.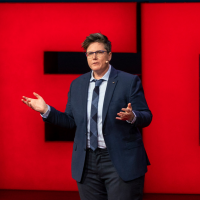 January 12, 1978 | Hannah Gadsby
Hannah Gadsby is an Australian comedian, writer, actress and television presenter. She won the national final of the Raw Comedy competition for new comedians in 2006, and has since toured internationally as well as appearing on television and radio. She was diagnosed with ADHD and autism in 2017. She refers to her autism in her 2019 show Douglas, aiming to help people understand neurodiversity as part of a normal variation of the human condition.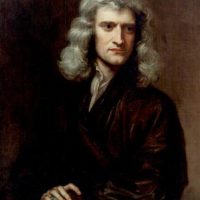 DECEMBER 25, 1642 | SIR ISAAC NEWTON
Sir Isaac Newton was an English mathematician, physicist, astronomer, theologian, and author widely recognized as one of the most influential scientists of all time. Newton made significant contributions to optics, and the development of calculus. Newton used his mathematical descriptions of gravity to derive Kepler's laws of planetary motion, account for tides, the trajectories of comets, the precession of the equinoxes and other phenomena.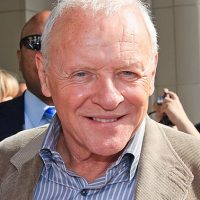 DECEMBER 31, 1937 | SIR ANTHONY HOPKINS
Sir Philip Anthony Hopkins is a Welsh actor, composer, director and film producer. He has received multiple awards, including an Academy Award, three BAFTAs, two Emmys and the Cecil B. DeMille Award. He was knighted by Queen Elizabeth II for services to the arts in 1993 and received a star on the Hollywood Walk of Fame in 2003. Hopkins is renowned for his preparation for roles. Once he has committed to a project, he will go over his lines as many times as is needed (sometimes nearing 200) until the lines sound natural to him, so that he can "do it without thinking". After he is finished with a scene, he simply discards the lines, not remembering them later on.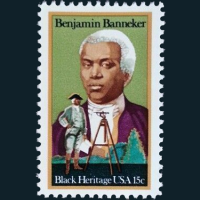 NOVEMBER 9, 1731 | BENJAMIN BANNEKER
Benjamin was an author, surveyor, mathematician, landowner, astronomer, and farmer. His knowledge of astronomy led him to author six years worth of Benjamin Banneker's Pennsylvania, Delaware, Maryland and Virginia Almanack which predicted eclipses and planetary conjunctions as well as tide tables for the Chesapeake Bay region and "judgment of the weather, festivals, and other remarkable days…" Banneker was also a member of the survey team that marked the original borders of Washington, DC.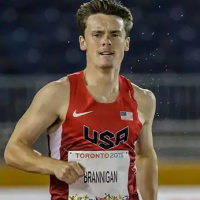 NOVEMBER 12, 1996 | MICHAEL "MIKEY" BRANNIGAN
Mikey Brannigan is a track and field star who was prevented from competing on collegiate teams because his Autism kept him from meeting NCAA academic standards. Despite that, however, he worked with a private coach while attending community college, and in 2015 he ran at the IPC Athletics World Championships in Qatar where he took first place in the T20 1500 meter run with a time of 3:56.50. In 2017 he was named Male Paralympic Athlete of the Year by the United States Olympic & Paralympic Committee.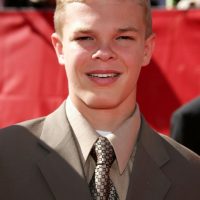 OCTOBER 1, 1987 | JASON "J-MAC" McELWAIN
Jason is an amateur athlete and public speaker who rocketed into the spotlight in 2006 when his high school basketball coach put him into a varsity basketball game during the last four minutes, where he made six three-point shots and one two-pointer. Since 2006, numerous high schools have taken up the practice of putting students with disabilities into games.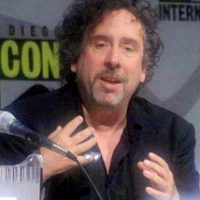 AUGUST 25, 1958 | TIM BURTON
Tim Burton is a Golden Globe Award winning filmmaker, animator and artist whose style tends towards gothic fantasy and horror. He has directed 19 films and has written four books and counting.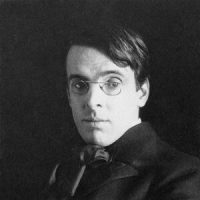 JUNE 16, 1865 | WILLIAM BUTLER YEATS
Yeats was an Irish poet and 1923 Nobel Peace Prize winner for literature "for his always inspired poetry, which in a highly artistic form gives expression to the spirit of a whole nation."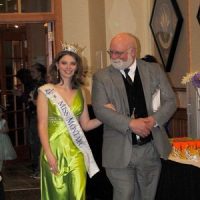 MAY 6, 1994 | ALEXIS WINEMAN
Alexis is the 2012 Miss Montana winner and won America's Choice award in the 2012 Miss America pageant. She is the first woman to compete in Miss America who is on the autism spectrum. She is a vocal autism advocate.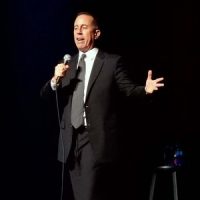 APRIL 29, 1954 | JERRY SEINFELD
"I'm very literal. When people talk to ma and they use expressions, sometimes I don't know wjat they're saying. But I don't see it as dysfunctioal. I just think of it as an alternate mindsety."
Image copyright: https://www.flickr.com/photos/slgc/30563423454.
Used under Creative Commons 2.0.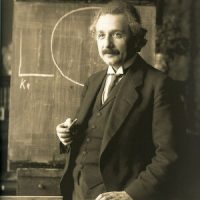 MARCH 14, 1879 | ALBERT EINSTEIN
Albert Einstein is credited with discovering Theory of Relativity. "His intellectual achievements and originality have made the word 'Einstein' synonymous with 'genius.'" according to Wikipedia.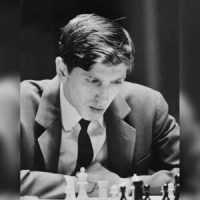 MARCH 9, 1943 | BOBBY FISCHER
Bobby Fischer is thought to be the greatest chess player of all time. At the age of 15 he became the youngest Grand Master Chess Player in history. He left chess at the top of his game in 1972 and went into seclusion until 1992 when he had a rematch beating the gentlemen he beat in 1972.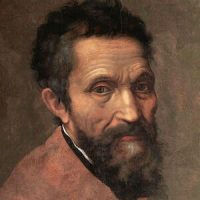 MARCH 6, 1475 | MICHELANGELO
Michelangelo was an Italian painter, sculptor and poet during Renaissance times. His work is visible worldwide to this day including famous favorites such as The Statue of David and the ceiling of the Sistine Chapel.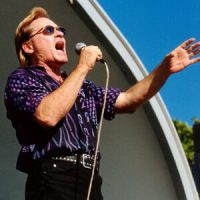 JANUARY 30, 1942 | MARTY BALIN
Marty Balin was the one of the lead singers and songwriters and founders of musical sensations Jefferson Airplane and Jefferson Starship. He was inducted into the Rock and Roll Hall of Fame in 1996.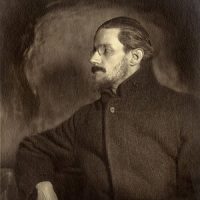 FEBRUARY 2, 1882 | JAMES JOYCE
James Joyce was an Irish author. His work included the book Ulysses. Joyce attended University College Dublin and later resided in Paris and began studying medicine. He left his medical studies to pursue his first love, writing.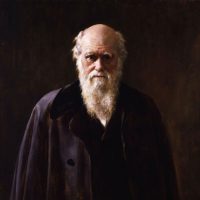 FEBRUARY 7, 1812 | CHARLES DARWIN
Charles Darwin was an English biologist and naturalist who is best known for his work in the science of evolution. His book, Origin of the Species, is still read by students and scholars alike.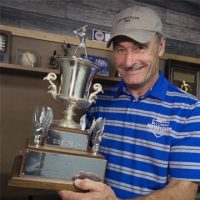 APRIL 18, 1959 | JIM EISENREICH
Jim won the 1989 Kansas City Royals Player of the Year but it did not come easily. He started playing with the Minnesota Twins in 1982 but medical issues caused him to leave the game in 1984. His dedication and determination to return to the game, along with the support of medical staff and loved ones, allowed him to fulfill his dream and return to the game he loves!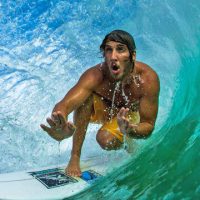 JULY 17, 1989 | CLAY MARZO
Clay, a professional surfer has always felt safe and comfortable in the water. Clay is one of the world's best surfers and had been awarded Water Man of the Year and Maneuver of the Year at the Surfer Poll Awards. When he is on the water it does not matter that he struggles with speaking to others, and meeting new people because he becomes one with the water.
"I like to express myself a lot in the water and take my energy out on it. Whereas on land, I kinda just come in to eat and sleep, then go back out on the water and have fun again."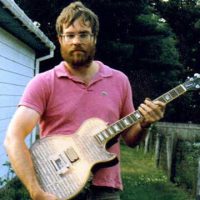 AUGUST 13, 1957 | JOHN ELDER ROBISON
John is a renowned engineer who created the special effects guitars that KISS used in the 1970s before going on the work developing electronic games and then fire alarm systems. John has written several books relating to life with Asperger's.
"And now I know it is perfectly natural for me not to look at someone when I talk. Those of us with Asperger's are just not comfortable doing it. In fact, I don't really understand why it's considered normal to stare at someone's eyeballs."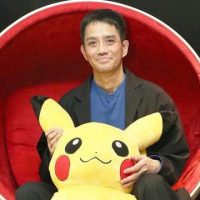 AUGUST 28, 1965 | SATOSHI TAJIRI
Satoshi is the original genius behind Pokemon. Pokemon players "collect" printed playing cards or virtual creatures that are hiding in the world around them. Satoshi collected bugs as a young man and has said that he wanted the games to give children the same joy as he had during his bug collecting. People on the autistic spectrum tend to take up collecting as a hobby, so Satoshi gave them and everyone else a gift that only he could create: a whole new thing to collect.
"When you're a kid and get your first bike, you want to go somewhere you've never been before. That's like Pokémon. Everybody shares the same experience, but everybody wants to take it someplace else. And you can do that."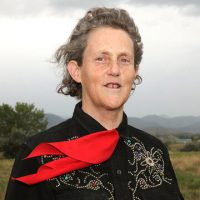 AUGUST 29, 1947 | DR. TEMPLE GRANDIN
Dr. Grandin is a Professor of Animal Science and a vocal advocate and active member of the Autism community. In 2010 she was listed in the "Heroes" category on the Time 100 list of most influential people in the world.
"The most interesting people you'll find are ones that don't fit into your average cardboard box. They'll make what they need, they'll make their own boxes."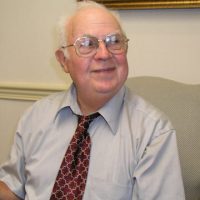 SEPTEMBER 8, 1933 | DONALD TRIPLETT
Donald was the first person officially diagnosed as autistic. Labeled as "Case 1" by Leo Kanner, he was able to identify notes played on a piano and perform rapid mental multiplication. He was described by his father as, "socially withdrawn but interested in number patterns, music notes, letters of the alphabet, and U.S. president pictures".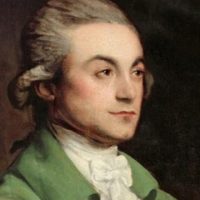 OCTOBER 10, 1731 | HENRY CAVENDISH
Henry was a theoretical chemist in the 1700s. This English philosopher and scientist discovered hydrogen. He was extremely shy and spent much of his time alone in his lab and was known for his incredible accuracy and precision in his research.
"Young people must break machines to learn how to use them; get another made!"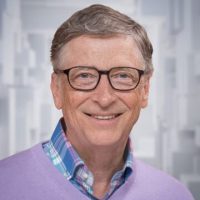 OCTOBER 28, 1955 | BILL GATES
Bill is the founder of Microsoft. As the founder and visionary behind the world's largest software company, his contributions to technology are undeniable but he is also a champion of those in need. His foundation believes, "All lives have equal value. We are impatient optimists working to reduce inequity" so he works to provide healthcare and education for those in the more dire need.
"Don't compare yourself with anyone in this world… if you do so, you are insulting yourself."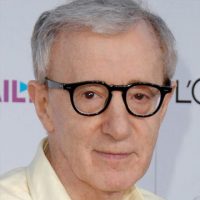 DECEMBER 1, 1935 | WOODY ALLEN
Woody is an actor and a comedian who is proud of his "quirky ways". This long-time member of the Hollywood community worked his way up from writing jokes for others to perform to being an Academy Award-winning Director and actor himself.
"The talent for being happy is appreciating and liking what you have, instead of what you don't have."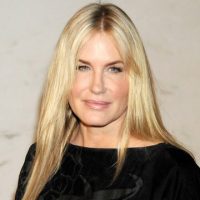 DECEMBER 3, 1960 | DARRYL HANNAH
Darryl is an actress and environmental advocate. As a vocal and strong supporter of those on the Autism Spectrum, she is has developed a routine that works for her. She does not attend premières or give live interviews but she advocates for others as they find their own path. Her love of movies took her from an isolated and unhappy childhood to a world where she could escape into a reality of her own creations and she hopes everyone can find a path that brings them joy.
"And I know that the younger generation is doing things that are so ingenious. And for them it's not a matter of a political belief or an environmental stance. It's really just common sense."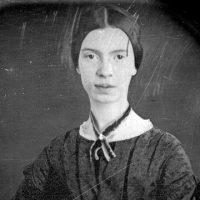 DECEMBER 10, 1830 | EMILY DICKINSON
Emily was a prolific poet who lived most of her life in self-imposed isolation. She was often considered eccentric and most of her relationships were conducted solely through written words. She preferred to be alone with her writing. Shy and uncomfortable with significant praise and attention, she kept to herself and most of her poems were not discovered until after her death.
"Hope is the thing with feathers, that perches in the soul, and sings the tune without the words, and never stops at all."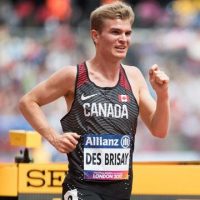 DECEMBER 19, 1991 | TOMMY DES BRISAY
Tommy completed a half marathon in only 1:14:55. He is also an avid kayaker. This Paralympian likes to sing Disney songs and recite movie lines as he runs. Tommy's dad Peter says that since he started running Tommy is less anxious and much happier!
When asked what autism means, he replied, "Autism means friendship!"
Sign up to receive news and updates.